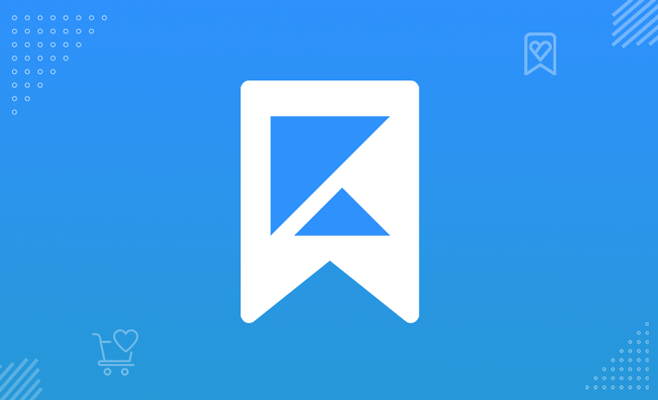 Why We Don't have a Wishlist in Kajabi? Check This Out!
Do you want to have a wishlist in Kajabi? This article will explore in-depth knowledge about the Kajabi, kajabi wishlist platform, including the pros, cons, and more.
Kajabi is one of the best software for selling online courses since it is a one-stop platform where users can distribute, market, craft, and get paid for their custom classes without switching to other courses. In other words, Kajabi is the hosted platform for selling and delivering informative content online. Moreover, it offers easy payment integration via PayPal and Stripe. With Kajabi, marketers can also market their courses via email marketing tools.
Additionally, optimizing and scaling online courses or selling businesses is possible with fully-automated marketing campaigns and funnels. Besides, Kajabi provides an in-built analytics tool that lets users track the "selling courses" progress and growth.
Well, that's not enough in Kajabi benefits. Kajabi platform puts a huge emphasis on marketing and provides plenty of tools to create classes from scratch. Furthermore, Kajabi also offers lead generation and product launch tools that help you make your business efficient.
Despite its benefits, lots of Kajabi users are unsatisfied since it doesn't provide a wishlist feature. The reason is that Kajabi is a hosted solution and is a bit limited in terms of E-Commerce features. But having a Kajabi wishlist allows users to make the most out of Kajabi.
So, let's dive deeper and find out the use of the Kajabi wishlist, its pros and cons, and the steps to create a wishlist in Kajabi.
For What Kajabi Wishlist Is Used For?
Kajabi is the leading platform for selling courses online, and Kajabi wishlist makes it easy for course owners to add their favourite products to a wishlist for subsequent viewing. This helps owners to grow their businesses in the market. Furthermore, the purpose of Kajabi Wishlist is to improve Kajabi's user interface and revenue. The plugin is supported by PHP, enabling you to learn what your customers "desire."
Using integrated analytics, you can analyse sales in relation to product popularity and other important data, which can help you develop a successful sales strategy. The best thing about it is that it is easy to use and learn, and creators do not need to learn about coding and integrations.
How Can We Create a Wishlist in Kajabi? A Step-by-Step Guide!
Step 1- You will receive a personalized wishlist template once the Kajabi wishlist is activated. Make the necessary adjustments and include a wishlist symbol there.
Step 2- The wishlist feature is added to the icon after customization is finished.
Step 3- The wishlist icon changes colour when the user clicks it, and the item is added to the user's wishlist. The user's wishlist will appear the same on every system they use to access this website, regardless of which one they use.
Step 4- Users can view all the products they have added to their wishlist on a specific page, whether or not they are logged in, regardless of whether they are logged in.
Step 5- By double-clicking the wishlist icon or clicking the wishlist icon, the user is given the option to confirm the deletion of the item from the wishlist in Kajabi. The item stays on your wishlist even if you decide to cancel.
Kajabi Wishlist Good or Bad – Here's what we like!
Allow users to check the list of products/courses.
Turn the wishlist function on or off.
Allow customers ro control their Wishlist.
If you want to delete an item from the Wishlist, it displays the "ask for remove wishlist" button first
A double tap alters the wishlist icon's colour.
After turning on Kajabi's Wishlist, users gain access to their wishlist pages on all platforms, whether they are logged in or not.
There is no need to integrate a 3rd party email provider because there are built-in email marketing capabilities.
Marketing automation helps you set up conditions like course completion or idleness to send emails or propose courses.
Being able to customize. You may coordinate the appearance and feel of your website or business.
You can allow customers to add their desired courses to their wishlists for later studies.
Through a built-in Community platform, you may interact with your pupils (similar to a forum). This can also be an Upsell, and you can even charge for it.
You can give students a wishlist choice for more expensive courses like a monthly schedule.
In a membership model, you can provide a monthly recurring subscription for continued access to a course.
Users have a natural way to find your course on the Kajabi marketplace.
Cons: Here's what we don't like about Kajabi Wishlist
It might be expensive.
You may require to learn its works first before using it.
How Much Does Kajabi Wishlist Cost?
The monthly subscription fee for the Kajabi wishlist is $49. An annual purchase will save money on all pricing options. In addition, your plan can be upgraded or downgraded at any moment, and no additional fees are involved.
Also, there are no hidden charges. However, there is a usual 2.9% + 30 cents per transaction Stripe merchant processing cost.
The money-back guarantee that the Kajabi wishlist provides is one of its beautiful features. This gives you plenty of time to test out their program and decide if it's the right fit for your needs. Then, within 30 days of making your initial purchase, you have the option to cancel your subscription and ask for a refund if, for whatever reason, you are not happy with the Kajabi wishlist.
The Bottom Line
With the aforementioned Kajabi basics, pros and cons, one can easily estimate using the Kajabi wishlist can help you achieve easy business goals and generate maximum revenue. So try it now & see the wonder!