Pay Per Click (PPC) Marketing & Advertising Agency
76% of PPC Ad Spend Fails to Produce a Single Converstion
Optimized PPC Campaign

An optimized PPC campaign by a trusted pay per click advertising agency is the key to achieve your business targets. Get ready to gain market share with result-oriented paid advertising.

Reach the Right Audience

Bringing your Products/Services in front of the target audience is crucial to generate quality leads. We are here to help you out beating the market competition.

Fast and Measurable Results

Achieve more conversions by positioning your business. Track and Measure visits, clicks, views, etc anytime you want.

Brand Recognition

You can't boost your conversions without brand recognition. Build your brand equity and establish unique business authority in the market.

Grow Your Revenue

The right PPC marketing is all you need to grow your business revenue. Get the best output from your investment by utilizing the right support system in the form of PPC.

Reporting

Do you want daily, weekly, or monthly progress reports? No worries, get impressions, prospects, and leads through our PPC campaign.
Connect With Our Experts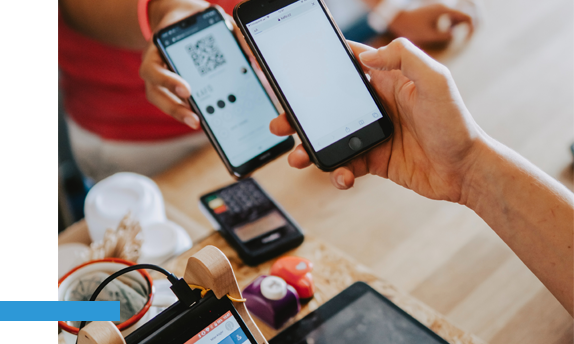 PPC Campaign Management Services

Campaign Management Setup
Be it setting up and managing your Facebook Ads, Instagram Ads, Google Display or Shopping Ads; our PPC Campaign Management Services can help you choose the right channel to run your campaigns.

Remarketing Campaigns
What better than serving the ads to the people who already trust your brand and services! We also specialize in Google ads as a PPC management agency.

Native Advertising
Native ads are a favorite among brands and businesses when it comes to effective marketing. Being a leading PPC management agency, we have cracked it.

PPC Audit Services
Did you just lose your rank because of Google Penalty or looking for ideas to improve your ads' performance? Then it needs a PPC audit a big time! Get in touch with our PPC agency.

Search Ads
Do you wish to reach a targeted audience who are more likely to buy your product or services? Then strategic and targeted Search Ads are the solution you are looking for.

Display Ads
Target new consumers and stay on your audience's radar using visually-appealing display ads.

Google Shopping Ads
As a leading PPC management agency we can help you boost sales for your online or offline store with targeted Google Shopping Ads.

Local Services Ads
Connect with potential local customers who are searching for the services you provide using Local Service Ads. Pay per Lead and not Click!

YouTube Ads
Expand your brand awareness, capture attention and drive demand with YouTube Ads services by Uplers.

Facebook Ads
Make the most of Facebook advertising with a custom campaign that drives brand awareness, likes, follows, shares and more.

Conversion Rate Optimization (CRO)
Optimize your PPC conversions to convert the highest possible visitors to your site.

Social Media Advertising
Advertise on LinkedIn, Instagram, Twitter, Facebook, with a custom social media advertising strategy curated as per your business needs.
PPC Management Services: Our Process

Assign An Advertising Specialist To Your Account
We will assign an experienced PPC manager to manage your ad campaign. This person will be trained in Google Ads (formerly known as Google AdWords) and highly experienced in running successful PPC marketing campaigns. We will first
learn your business and then create a PPC strategy that works for you.

Identify Keyword Opportunities For Your Business
Spend money on the most cost-effective keywords. We will do thorough keyword research to find opportunities for your business. Keywords are the search terms that people type into search networks when looking for something they are
interested in. We research thousands of keywords and measure search traffic, competition, and costs associated to select the best keywords for your advertising campaign. We will also exclude negative keywords to make sure you're
not wasting your ad spend on unqualified traffic and leads.

Analyze Competition
Keep an eye on your competitors. As your marketing agency, we will closely evaluate what your competitors are doing in the search engines. By identifying strengths and weaknesses in their online advertising efforts, we will be able
to develop a smarter approach for your campaign and ad copies.

Ad Creation
Develop effective search engine ads. For every ad, we write the headline and ad copy, create ad groups, choose the best keywords, and target the ads at specific keywords. We will also perform A/B testing for the ads to identify high-performing
ads.

Monitor Your Ads & Optimize
Identify low-performing areas of your ad campaigns fast. Our PPC agency will keep an eye on your campaign daily. If results begin to decline, we will detect it immediately and pause low-performing ads. In addition, we can launch new
ads to keep the results coming in.

Reporting & Communication
Understand how your paid search advertisements are performing. Your PPC manager will prepare monthly reporting for you to review. In addition, we will install conversion tracking on your advertisements. This will report the amount
of conversions we are generating with our PPC management services.
Looking To Drive More Traffic And Sales?
Get Free Consultation from our Digital Marketing Experts!