Marketing service
Pay Per Click has an instant impact and gives your brand a much larger reach and exposure as a result of first-page exposure on major search engines.
Our campaign strategies are designed to meet the needs of our clients and their market conditions. We provide up-to-date, Pay Per Click services that include: Paid Search Ads, Video Advertising, Display Ads, PPC Remarketing and Social Advertising.
We deliver results that help our clients achieve their business objectives. We manage our clients' accounts on a daily basis and monitor bid prices and budgets to ensure that we are maximizing ROI.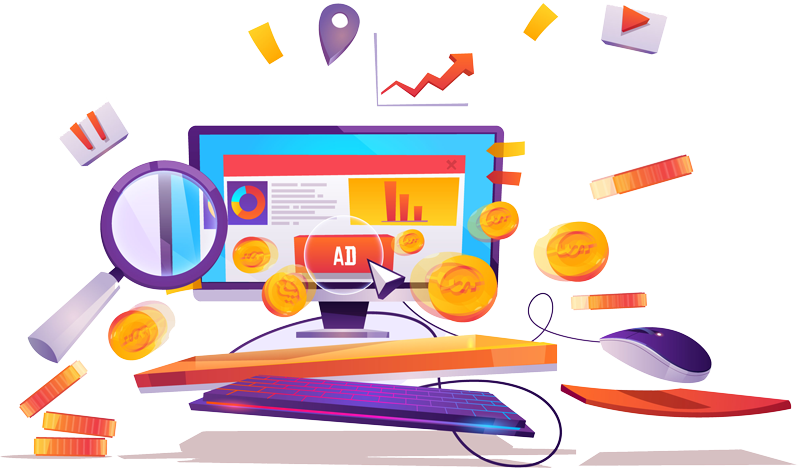 Earn a positive ROI through our PPC search advertising. Spend money wisely and use the most targeted and cost-effective form of advertising.
Turn your valuable 'potential customers' into 'loyal customers'. Our team of professionals will help you re-engage users who have expressed an interest by developing a strategy that will meet all your needs.
Need to generate awareness about your brand, product, or service? We'll develop a social advertising strategy aimed to meet KPIs and your targets.