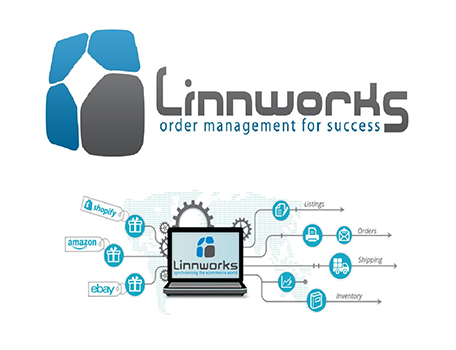 Linnwork Development
Linn Systems is a leading provider of software-as-a-service (SaaS) solutions that enable our retail and manufacturing customers to integrate, manage and optimize their sales processes across hundreds of online channels, including eBay, Amazon, Magento, and BigCommerce.Our mission is to enable entrepreneurs, businesses and organisations to transform their online selling experience by eliminating repetitive manual tasks completely from the selling process.
Are you selling via Amazon or eBay and using multiple couriers? The excessive amounts of paperwork required to fulfil distribution via multiple carriers can be very time consuming, and not cost effective. If your Magento or Linnworks based e-commerce operation is growing to more than 10 parcels per day, you may need to consider using a parcel distribution "buying group" to fulfil dispatching orders via multiple couriers, such as DHL or other Parcel service provider. For example, you may be sending some of your larger products via DHL, or your international deliveries may be handled via FedEx. Using a parcel distribution buying group can make the running of your business much easier, and help you so that you can focus on your Marketing efforts rather than tonnes of pointless paperwork. Using custom and tailored carrier distribution software can help you communicate via your courier when dispatching orders, and a warehouse fulfilment system fused with your Magento software will help things run more smoothly.
Outsourcing a distribution centre is not for every business, however. It helps if you have highly regular orders, and a reliable rate of return. Ensuring various factors such as warehouse output, same day or over night dispatch, packing accuracy and overall point to point and door to door delivery time are in healthy working order is a top priority for any e-commerce business looking to grow via clever fulfillment. A good software team will design you customised e-commerce warehouse software programs, allowing fluidity at the back end of your operation.
The store is only the middle of the material supply chain, but also the center of the application process. Nowhere is more important to have real-time data available.
Warehouse management software is quick and easy to integrate into all aspects of sales channels for customers to transport integration, visibility and data in the call centre.
You can focus on the larger markets on the Internet and the fastest growing in the world with full confidence that the orders are available for you to handle smoothly and spontaneously.
A company's integration process should be is quick and fluid, and work on all major markets and online stores on the Internet.
Personally I would recommend that the best thing to do is to run an online retailer and manage fulfilment yourself, but the moment that your focus drops off from the most important aspects of running your online retailer, you need to outsource your distribution via a specialised warehouse distribution company. These companies have already achieved economies of scale with online distribution, so why not leverage this in your favour?
Ecommerce fulfilment services designed specifically for eBay and Amazon generally also offer storage, whether you have small parcels to pack and send, or whole pallets. I would recommend using Magento, i2i or Linnworks as a back end system software for your ecommerce fulfilment.
Ecommerce fulfilment has expanded at a rapid rate in the last 10 years, with Tesco now selling over 20% of their produce online, direct from their warehouses.
Many firms using multiple carriers will reach a point in growth where they need to outsource their parcel distribution and packaging operations, or take the risk and invest heavily in a larger warehouse of their own. This will help you achieve cheap parcel delivery rates. Going with a large parcel fulfilment company allows the company to focus on bottom line profit, whilst letting a parcel distribution firm focus on dealing with the mainstream carriers.