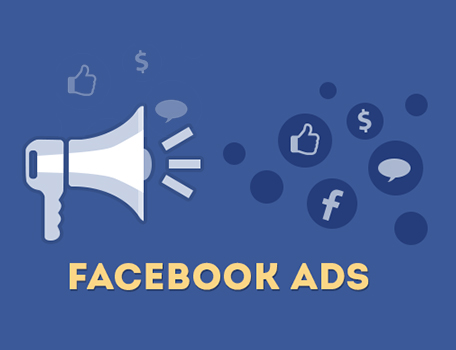 Facebook Ads – A New Way to Boost Your Business
Let's face it… we're living in a social networking world right now. It's very probable that you, your employees, and immediate family members are all already using Facebook as a way to catch up with old friends or stay up-to-date on things happening in the neighborhood or with favorite bands and companies. If you aren't using a Facebook fan page for your company as well, it's quick to manage and free so what are you waiting for?!
Creating Facebook profiles and fan pages and updating them regularly are great for helping to promote your company and for branding. If you have a little room in your advertising budget, it's also highly recommended to take it another step further and use Facebook ads in conjunction with your fan page. They can be extremely beneficial for all types of businesses large or small, local or worldwide and are often less expensive than other avenues of paid advertising currently available.
One of the major benefits of using Facebook ads is that they're so easy to set up! Facebook has made setting up ads and managing them so very user-friendly and time efficient that almost anyone can start using them at any time. The reports they provide you with are also great for seeing what types of audiences are most viewing your ads and how often to help you adjust and better your run times and budgets and get the most out of your Facebook ads.
Ads on Facebook are seen by millions of people all over the world. If your products or services are world-wide, you have the benefit of reaching audiences all over and most of the time for a lot less than using paid ads with the major search engines. In addition, if your company is nation-wide or even just a small local business, Facebook allows you to target in on very small and specific areas to show your ads and even lets you decide which age group of people your ads would most appeal to. There are a variety of other demographics that can be custom tailored to best suit your target audience as well so you can always make sure the right people who will be most likely to seek out your products or services are seeing your ads at all times.
If you are not using Facebook to market your business, you are losing the opportunity to reach out to 175,000,000 active users. Today, Facebook is the most popular social networking site online. People spend a lot of time on Facebook to interact with friends, make friends, play games and join interest groups. When you are able to get your advertising message across to these people, you will see a surge in traffic to your website and probably an increase in sales or inquiries.
A question that many people will ask is that how a business can leverage Facebook to market its product or service? Now, let me share with you 3 ways to advertise your business on Facebook:
Facebook social ads. This is the most straight-forward way to advertise your business on Facebook. With social ads, you can set up your ads to target people by interest, age group, gender, etc. This will make your ads more targeted and increase its click-through-rate (CTR). With higher CTR, you are getting more visitors to your website and increase the chance of getting more customers. You can also choose to place a picture in your ads, which I strongly recommend you to do it. An ad with a picture captures attention and encourages more clicks.
Groups and Pages. You can create a group and page for your business on Facebook. Then get more people to join your group or become a fan of your page. For a group, you can use the Invite function to get your friends to join. But there is no invite function for a page. You need to either use social ads to advertise it or pass the direct URL of the page to your friends. Both groups and pages are great channels to gather more potential customers and build brand.
Worth of mouth marketing. It is easier to sell to a friend than a stranger. With so many active users on Facebook, you should try to know more friends. Join groups that are related to your product and service, and socialize with the group members. Add them to your contact and get to know them personally. When they get to know your business and trust it, they will recommend your company to their friends.
Facebook is definitely an advertising channel that you absolutely must leverage on. Every day, there are new advertisers on Facebook and more companies are creating pages and groups for their products.